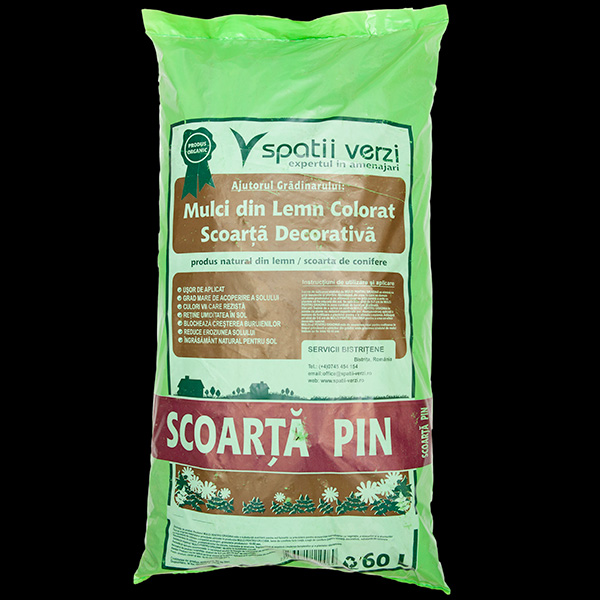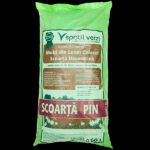 Pine bark
42,00lei
Utilizing the pine bark for landscaping is an ingenious, fast and ecological way improve the gardens aspect and also brings benefits to the plants and the soil. The pine bark isolates the plants during the winter due to its ability to protect the soil in freezing conditions. It prevents weed growth and it's a great natural fertilizer, due to its nutrivite substances.
Description
Additional information
Description
For the design of a garden or a green space, the use of mulch (decorative bark) has become increasingly popular among passionate gardeners, due to improved physical appearance, but also due to the benefits for plants. Besides the pleasant decorative and aesthetic elements, pine bark and mulch have a variety of advantages, both for plants and for the soil. Pine bark is naturally acidic due to decomposition, which makes it excellent for mulching, especially if it is arranged around plants that prefer acidic soils (azaleas, rhododendrons, camellias, etc.).
Pine bark is also a natural fertilizer, rich in organic nutrients. Spread on the desired soil surface for decoration, nutrients can be eliminated and assimilated by your plants.
If you want a garden or a beautifully arranged and clean green space, mulch is ideal in case of weeds that can cause many headaches. But due to the covering of earth with decorative pine bark, light and oxygen can no longer penetrate, thus preventing their development and spread.
Due to the beneficial properties but also to the pleasant aesthetic aspect, pine bark is an important element in the design and arrangement of a garden, a park or any green space, and can even be the key element of the whole ensemble. Due to the natural color, warm brown, they bring an extra naturalness, making you feel like in a coniferous forest or at a picnic. It is important to mention that the pine bark can be matched with other types of mulch, thus creating a natural carpet, in various colors, which will surely be appreciated by everyone who will come to admire your garden.