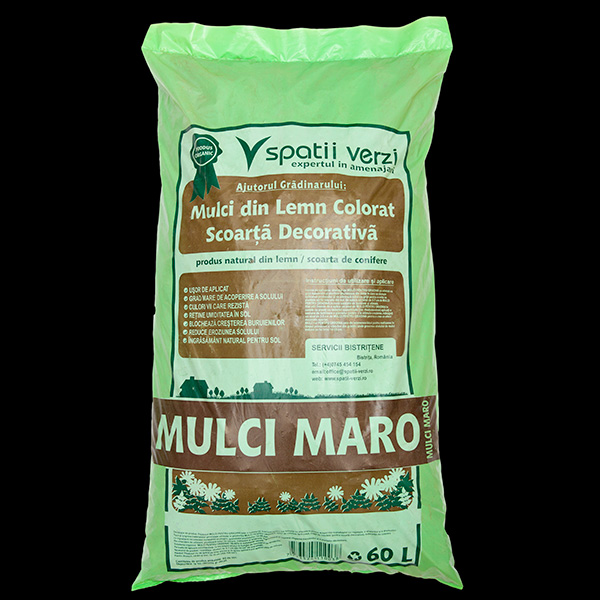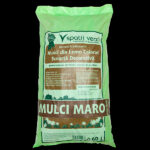 Brown Mulch
41,00lei
Our offer includes a variaty of decorative mulch that offer many benefits for soil fertilizing. Made in Romania, the brown mulch from conifer bark offers a rustic or classic design which will point out the beauty of the plants or of the trees under which the mulch is placed. Being a natural product, treated with ecological paint that don't harm the soil, the brown mulch is the ideal choice for landscaping, at the same time maintaining the optimal level of soil humidity, preventing weed growth and fertilizing the soil at the same time by slowly decomposing.
Description
Additional information
Description
Our offer of brown mulch comes not only for decorative purposes, but also functionally because by using it, you also protect the fertile part of the soil while beautifying your garden, courtyard or large pots in your house or yard. Having a natural wood look, brown mulch is actually a natural wooden product, more precisely a conifer bark, whose color has been improved with the help of high quality ecological paints.
Produced in Romania, the brown mulch that we provide in bags of 60 liters each, has many beneficial effects on the soil, whether it is sprinkled at the base of fruit trees or around decorative plants. Soil mulching is made in the spring, however not before allowing the soil to warm up after the cold period. This conifer bark will maintain an optimal level of moisture in the soil, will improve the fertility and health of the soil by gradual decomposition and will significantly prevent the growth of weeds;
For decorative purposes, the brown mulch resulting from conifer bark will give the outdoor space a pleasant appearance, its color ensuring a contrast and a highlighting of plants and decorative objects around which it is placed. The brown mulch is easy to apply, it is recommended to place it in a layer of about 5 cm, and it has a high degree of soil coverage. Whether you opt for the contrast or for the rustic look of your garden or yard, brown mulch is the ideal choice when it comes to a special decoration and benefits for the soil.