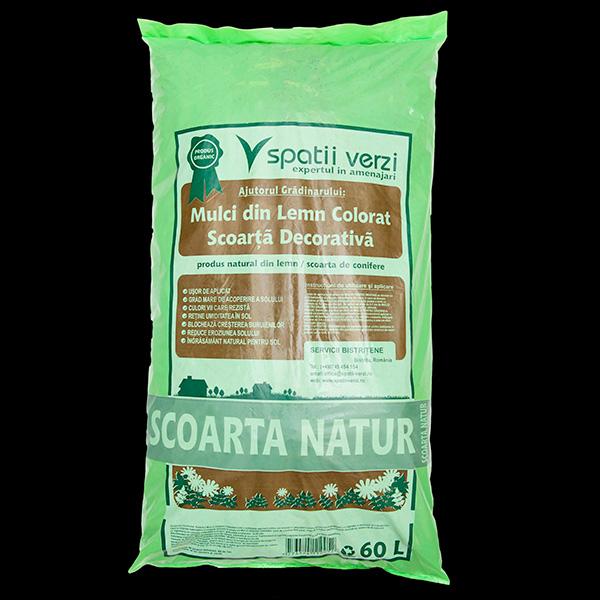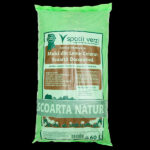 Natur bark
29,00lei
We offer a large variety of landscaping elements for yout garden, and at the same time a large variety of mulch. Natur bark is one of the most demanded products, ofering not only decor benefits but also is an incredible natural fertilizer. Made in Romania at the highest standards, this natural mulch made from conifer bark will maintain soil humidity, it will prevent weeds growth and it will improve the fertilization on the soil by decomposition. In addition, it will emanate a plasent conifer smell during raining days.
Description
Additional information
Description
Conifer bark compost is a natural product that we now offer for purchase for a special design of your garden or green public spaces, which also has real benefits for the soil quality. Having a natural color, this mulch is obtained from tree bark, usually softwood, shredded and available in various sizes.
Natur bark is especially ideal for the plants that love acidic or slightly acidic soils, with a pH of about 4.5-6. Having a high covering power, the natur bark will retain water in the soil, maintaining an ideal humidity for acidophilic plants and more. In principle, this conifer bark compost is a fertilizer with the appearance and qualities of mulch that you can use for both purposes.
The natural bark will offer the chance for a special landscape design, whether it is about personal or public projects. Its natural color and the diversity of size of the pieces will contrast with the freshness and appearance of plants, highlighting their color. he mulch made of natural bark can also be used for the arrangement of outdoor spaces designed with decorative objects. After all, the design of green spaces is only limited by your imagination, and we offer you the necessary elements. Considering the functional and decorative benefits of natur bark, we recommend our ecological products for the ideal design of any green space.